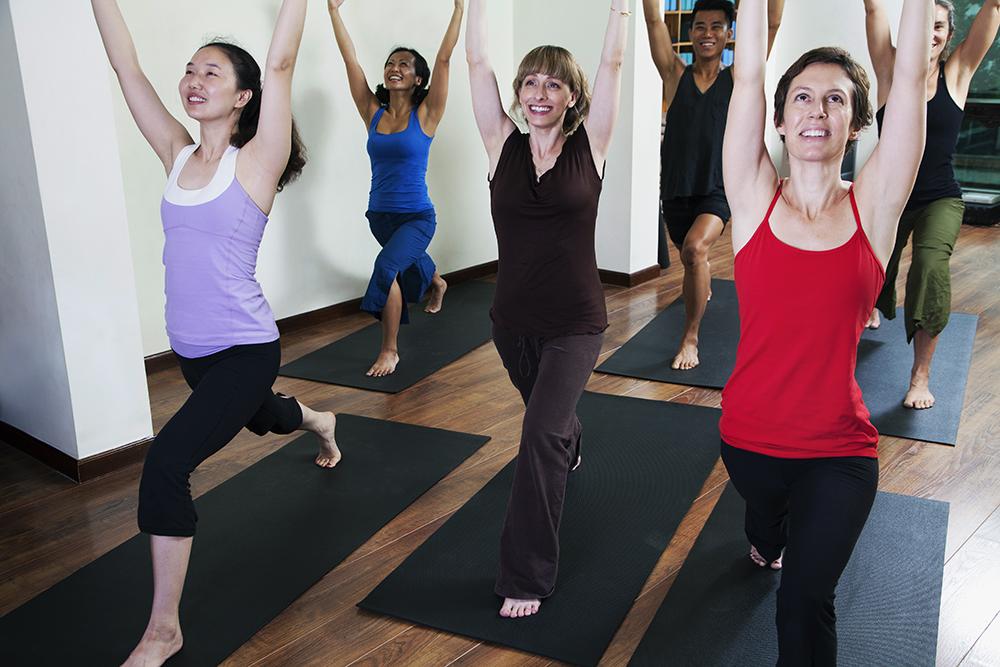 Some people exercise to relieve stress; others to build strength and increase flexibility. Yoga can do both. If you are looking for a mindful workout, consider these benefits of yoga:

Breathe better
Relieve Stress
Improve Flexibility

Yoga teaches people to take slower, deeper breaths. This helps to improve lung function, trigger the body's relaxation response and increase the amount of oxygen available to the body.

Yoga reduces the physical effects of stress on the body. By encouraging relaxation, yoga helps to lower the levels of the stress hormone cortisol. Related benefits include lowering blood pressure and heart rate, improving digestion and boosting the immune system as well as easing symptoms of conditions such as anxiety, depression, fatigue, asthma, and insomnia.

Yoga helps to improve flexibility and mobility, increasing the range of movement and reducing aches and pains. Many people can't touch their toes during their first yoga class. Gradually they begin to use the correct muscles. Over time, the ligaments, tendons, and muscles lengthen, increasing elasticity, making more poses possible.

The RGCF offers free yoga classes four times a week for all levels. Call 915-562-7660 to reserve your space.