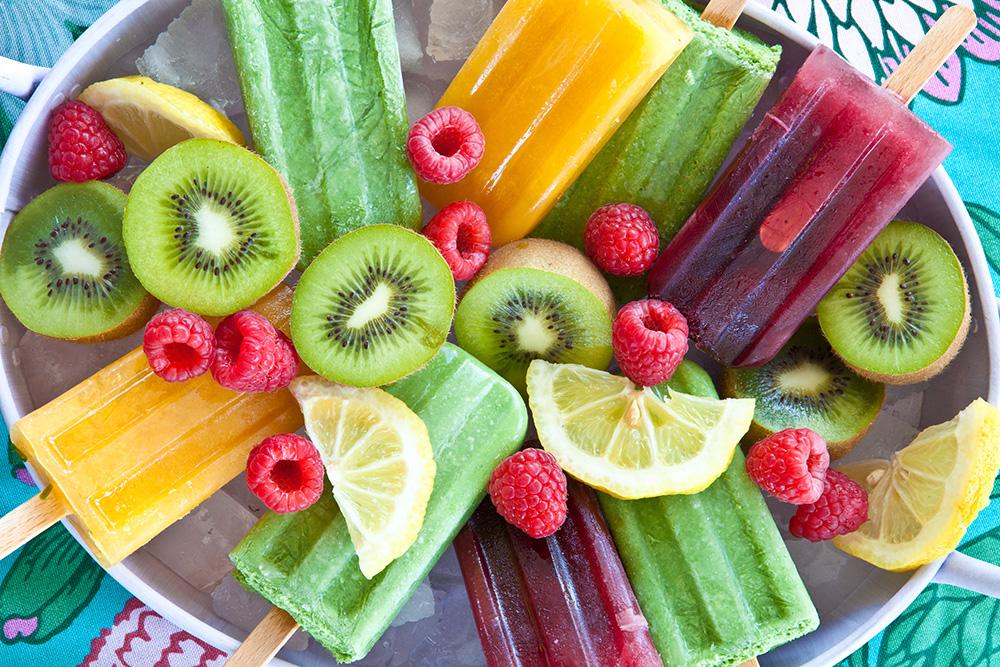 Make your own fruit popsicle
09 Jun 2021 by Ted Escobedo
3 min read
Many store -bought popsicles have loads of added sugar, high fructose corn syrup or artificial flavors. This summer, whip up your own fruit popsicles for a healthier snack.
First off, many discount stores sell silicon molds for popsicle making but if you are feeling creative, you can use yogurt snack cups, ice cube molds or even small plastic cups. The cool thing about making your own popsicles is that you can get as creative as you would like with the flavors and ingredients. Here are some basic tips
Decide if you are you going creamy or fruity. Yogurt is a great basis for creamy pops, while fruit purees made with one or two of your favorite fruits make an 'icier' pop.
Go big on flavor. Ripe (or even slightly overripe) fruit offers the best flavoring for popsicles because it's naturally sweet. If necessary, you can supplement the sweetness with a touch of honey, agave nectar, maple syrup, or sugar. Keep in mind that when food freezes the taste becomes less intense, so taste your mixture and make it slightly sweeter than you would a smoothie, because the sweetness will be less intense when frozen.
When preparing your mixture, blend the ingredients in a blender or food processor and add just enough additional liquid to make the mixture thick but still pourable before freezing. Here are some ideas for liquids: Fruit juice or water for ice pop, Almond, coconut, low-fat milk, or yogurt for creamy pops.