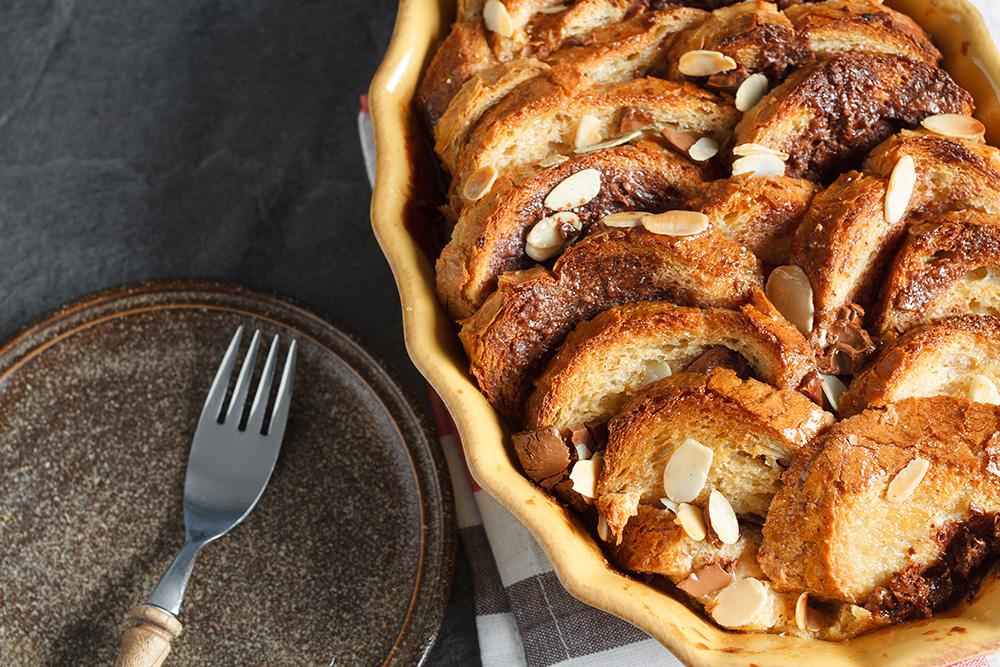 Make a healthier capirotada
15 Mar 2023 by Ted Escobedo
2 min read
Capirotada is a Mexican bread pudding that is primarily served during lent as a dessert. But if you are trying to cut calories and refined sugars, the original recipe can wreck your diet. Here is an easy recipe with key substitutions that make this traditional treat a little less indulgent.
Ingredients
1 tablespoon coconut oil
6 slices whole wheat bread, with seeds
1/4 teaspoons cinnamon
1/4 cups monk fruit honey, monk fruit (or traditional honey)
1/4 cups almonds, sliced.
1/4 cups pecans
1/4 cups pumpkin seeds
1/4 cups shredded coconut.
1/4 cups requesón (or ricotta cheese)
Preparation
• Heat a skillet over medium heat. Add coconut oil.
• Toast whole wheat bread on both sides until golden brown. Sprinkle with cinnamon.
• Place bread in a baking dish
• Pour monk fruit honey
• Sprinkle sliced almonds, pecans, pumpkin seeds, shredded coconut, and requesón.
• Bake for 15 minutes at 356 °F.