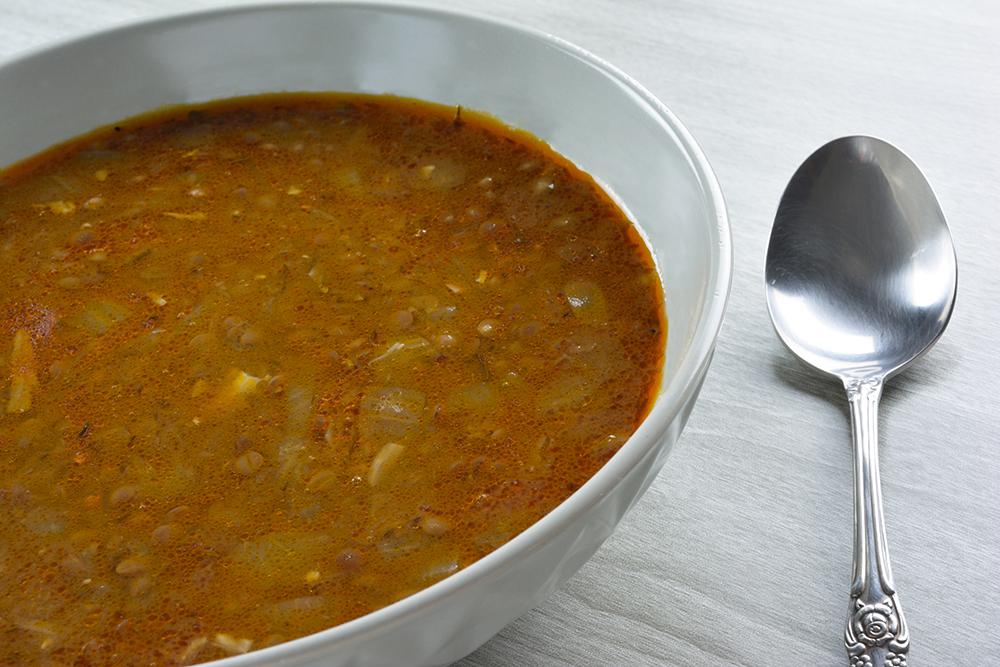 Lentil Soup hits the spot
23 Feb 2022 by Ted Escobedo
2 min read
Substituting meat with another protein source a couple of nights a week is a great way to add variety and vegetables to your diet. Today we share a great recipe for Lentil Soup which is perfect for a slow cooker. And, because lentils are high in vitamins and fiber, it will satisfy even the meatiest of appetites.
Ingredients
1 large onion, peeled and diced
4 to 6 stalks of celery, washed and sliced
4 to 6 carrots, peeled and diced
4 to 6 cloves of garlic, crushed or diced
3 Tbsp. vegetarian chicken bouillon powder
1 lb. dried lentils
1 small can tomato paste
1 to 2 tomatoes, diced
3 small bay leaves
Salt and Pepper to taste
Instructions
Prepare all diced vegetables and rinse the lentils.
In skillet, sauté the diced onion, celery, carrots and garlic
In soup pot, bring the water to a boil. Add chicken bouillon powder, stirring to dissolve.
Add sauteed vegetables, lentils, tomato paste, diced tomatoes, and bay leaf.
Simmer on low to medium heat (a slow rolling boil) for an hour. If in crockpot, cook for 4 hours on low heat.
Remove bay leaves and serve with salt and pepper to taste.