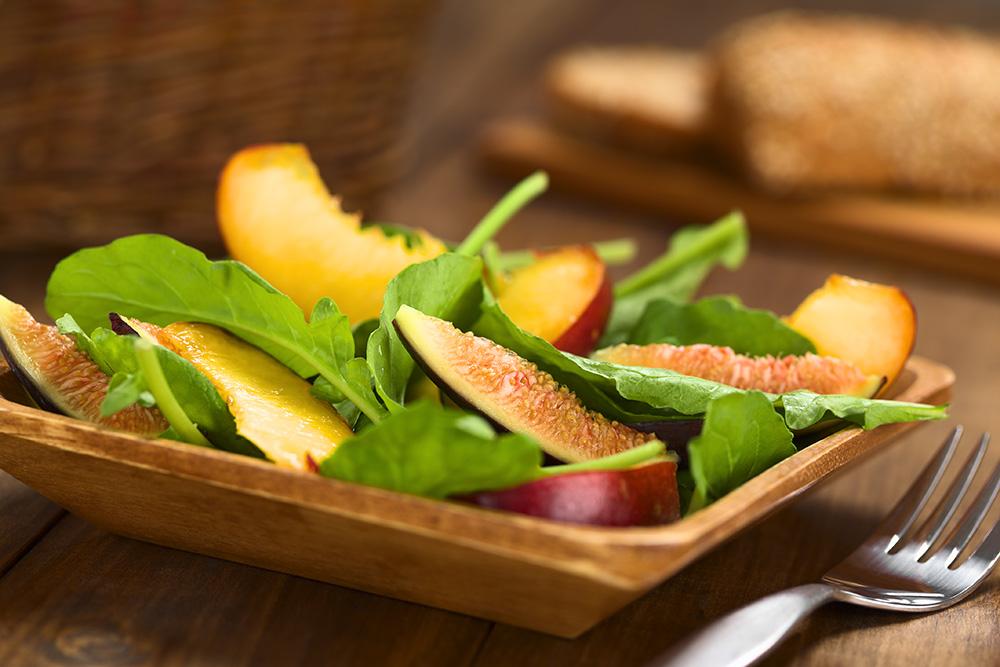 Late Summer Harvest Salad
15 Sep 2021 by Ted Escobedo
2 min read

Made from late summer harvests, this fruit salad is easy, healthy and the perfect side dish for those final barbecues before the onset of fall. The balsamic reduction adds a freshness to the dish and pairs well with all the distinct flavors of the stone fruits, berries and tomatoes.

Ingredients

Preparation

Source: https://tastykitchen.com/recipes/salads/late-summer-fruit-salad/
2 whole Plums, Sliced in Half
1 whole Peach
2 whole Figs
1 cup Blackberries
1 cup Cherry Tomatoes
⅓ cups White Balsamic Vinegar
2 sprigs Mint
Prepare fruit and place on a serving platter or in a serving bowl.
Add vinegar to pan and cook over medium-low heat until reduced to 3 tablespoons (about 3 minutes). Set aside and let cool.
Pull leaves off the sprigs of mint and add to the fruit. Drizzle the balsamic reduction over the fruit. Serve immediately.