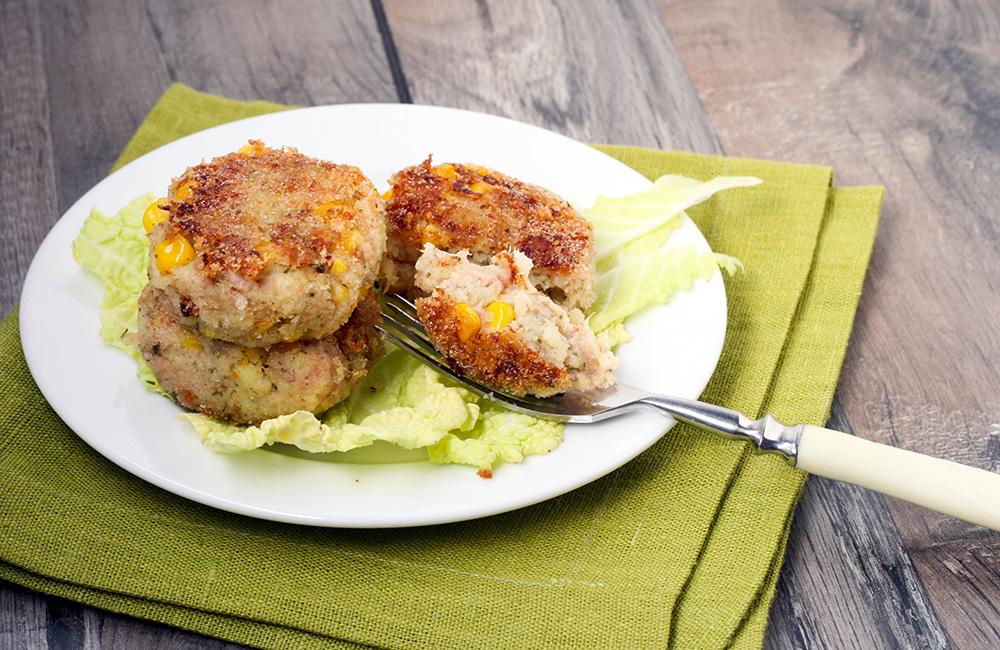 If you are looking for a quick, healthy summer dinner, you can pop open a couple of cans of tuna and elevate them to make these Easy Tuna Cakes with Greens & Lemon Dressing
Ingredients:½ cup rinsed no-salt-added canned white beans
1 large egg, lightly beaten
3 teaspoons Dijon mustard, divided
1 teaspoon lemon zest
1 teaspoon dried dill
1 teaspoon dried mint
½ teaspoon dried tarragon
2 (5 ounce) cans wild albacore tuna packed in oil, drained
¾ cup whole-wheat panko breadcrumbs
6 tablespoons extra-virgin olive oil, divided
3 tablespoons lemon juice
1 teaspoon honey
½ teaspoon ground pepper
¼ teaspoon salt
1 (5 ounce) package spring mix salad greens
Instructions
Coarsely mash beans with a fork or potato masher in a large bowl. Stir in egg, 2 teaspoons mustard, lemon zest, dill, mint and tarragon. Flake tuna into chunks; gently fold into the bean mixture. Sprinkle panko over the mixture; gently fold in until well combined. Form the mixture into 4 (1-inch-thick) patties.
Heat 1 tablespoon oil in a large nonstick skillet over medium heat. Swirl to coat the pan. Cook the patties until golden brown on both sides, about 3 minutes per side.
Whisk lemon juice, honey, pepper, salt and the remaining 1 teaspoon mustard and 5 tablespoons oil in a small bowl. Divide greens among 4 plates; top each with a tuna cake and drizzle evenly with dressing.