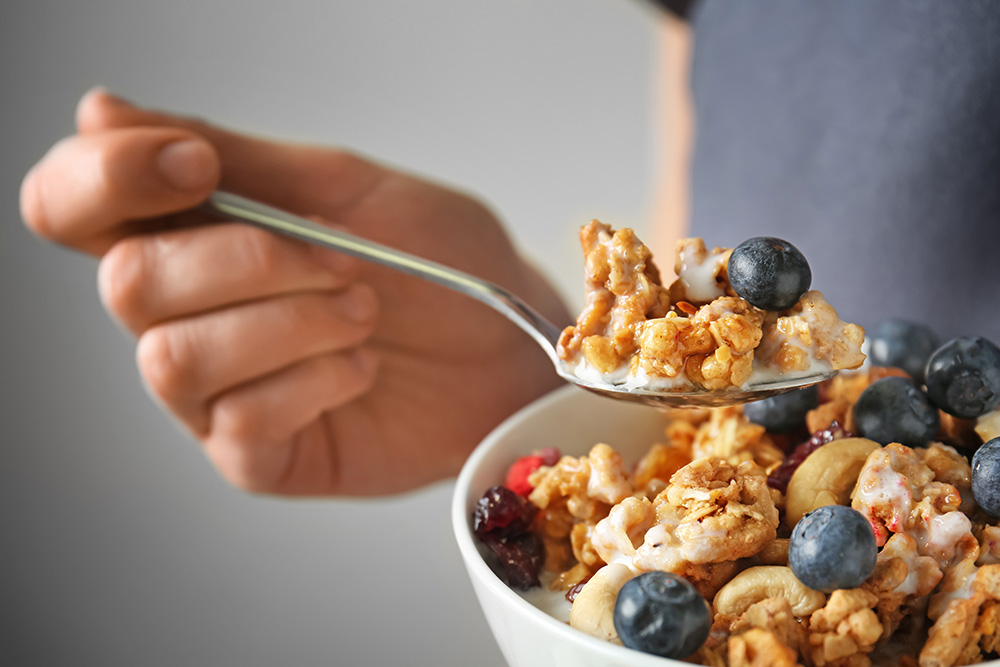 Cereal is not just for breakfast
08 Jun 2022 by Ted Escobedo
1 min read
If the thought of spending time in the kitchen during a long, hot afternoon does not appeal to you, you are not alone. Instead of picking up your phone and firing up a food delivery app, you can try substituting cereal for dinner occasionally. You will be surprised how easily you can turn cereal into a respectable meal that will fill you up with solid nutrition. Here's how.
1. Pick a 'clean' cereal. This means no artificial colors or preservatives and avoid high fructose corn syrup or soy protein isolate.
2. Pay attention to the serving size. It's easy to pour yourself two or three times as much cereal as the serving size calls for-especially if you're using a big bowl. A 1-cup serving is about two handfuls.
3. Add a solid source of protein.
This is the stuff that'll keep you from raiding the fridge again in 2 hours. If you're using dairy milk, pouring a cup over your cereal will give you 8 g of protein. But if you're using a nondairy milk, like almond or coconut, you'll need to get your protein from somewhere else. Try adding a generous spoonful of nut butter, a few tablespoons of chopped nuts or seeds, or even a scoop of protein powder.
4. Toss in plenty of fruit. Think fresh or frozen and thawed berries, chopped banana or pineapple, grated apple, or sliced grapes.
5. Avoid adding extra sugar.
Source: www.prevention.com/food-nutrition/healthy-eating/a...