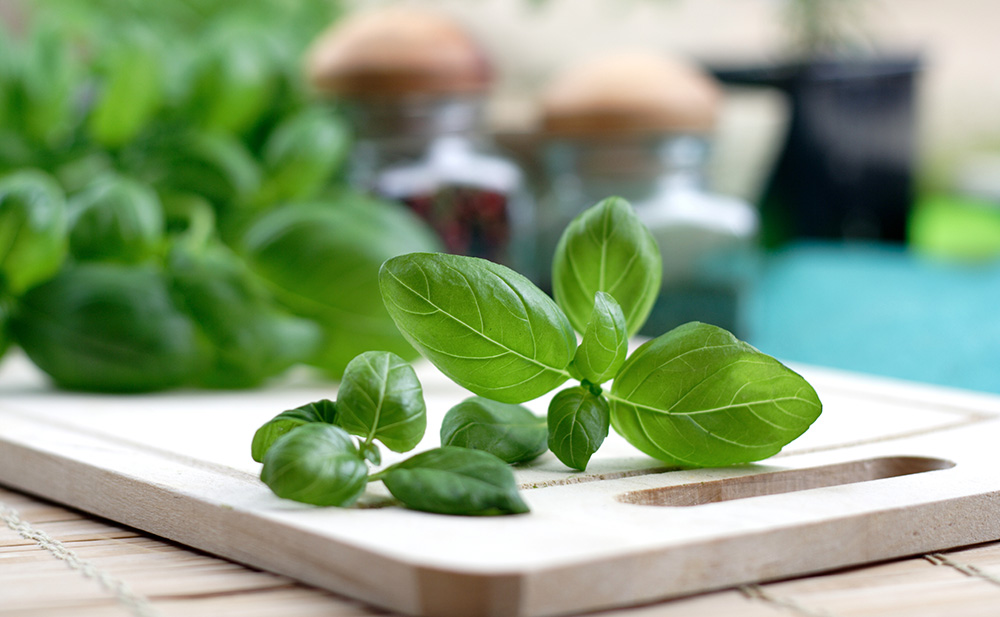 The next time you are in the vegetable aisle at your grocery store, check to see if they have live basil plants. Many stores offer this versatile herb in a small pot with soil and often time sit is the same price or less expensive than its pre-cut counter parts. Not only does it add a homey splash of green to your kitchen, fresh basil is tasty, easy to use and packs a whole lot of nutrition.
Basil contains eugenol which can block calcium channels to lower blood pressure. The essential oils in the herb can also help to lower your cholesterol and triglycerides. Basil also contains magnesium, which can help to improve blood flow by allowing muscles and blood vessels to relax.
There are many ways to use basil in your cooking. Pesto sauce is super easy to make and there are a ton of recipes online. Here are some other uses: Top whole leaves onto pizza,
finish pasta with whole or thinly sliced leaves, blend it into sauces, puree it into soups, chop it up to add to a salad or use it to garnish avocado toast.