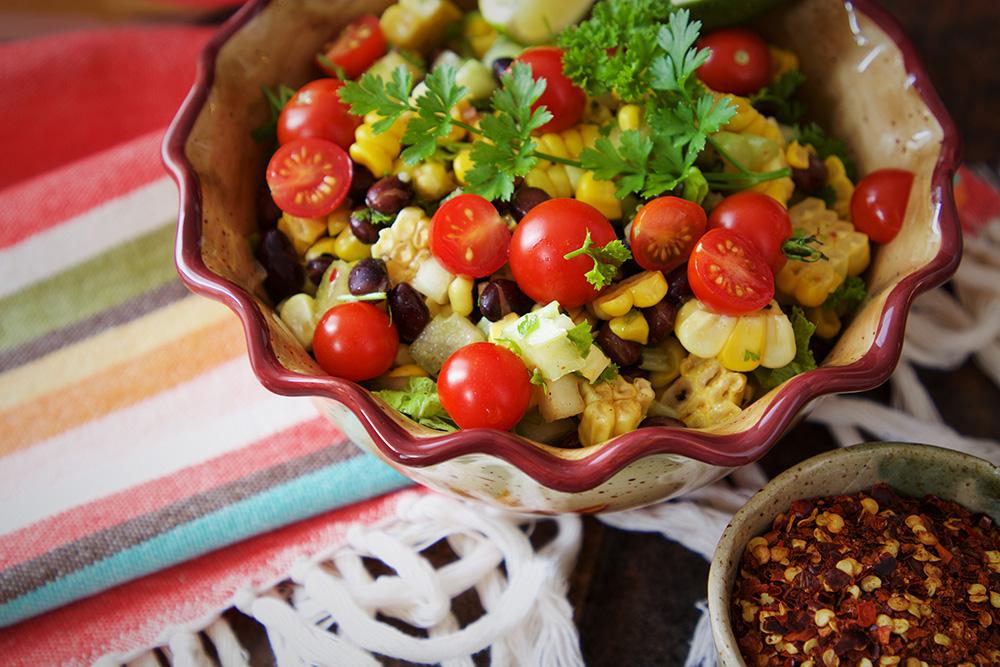 Black bean and corn salad
13 Jan 2021 by Ted Escobedo
2 min read
Eating a little healthier doesn't have to be a huge chore. This tasty salad is full of nutrition and can be made in minutes – and on a budget!
Ingredients
1 can of black beans – 1 entire can of black beans, rinsed and drained.
1 can of corn mor small bag of frozen corn
2 Avocados, tomatoes, and jalapeños.
2 Limes – We're using both lime zest and fresh lime juice for our super fresh salad today.
Fresh cilantro and green onion chopped up.
Seasoning – Salt and pepper.
Combine the salad: To a large bowl add the black beans, corn kernels, chopped tomatoes, avocado, jalapeno pepper, cilantro and green onions.
Create your simple dressing: Zest one lime and add the zest to the bowl, then squeeze the lime juice from 2 limes, should be about 4 tbsp or so, then season with salt and pepper. Toss everything well together.