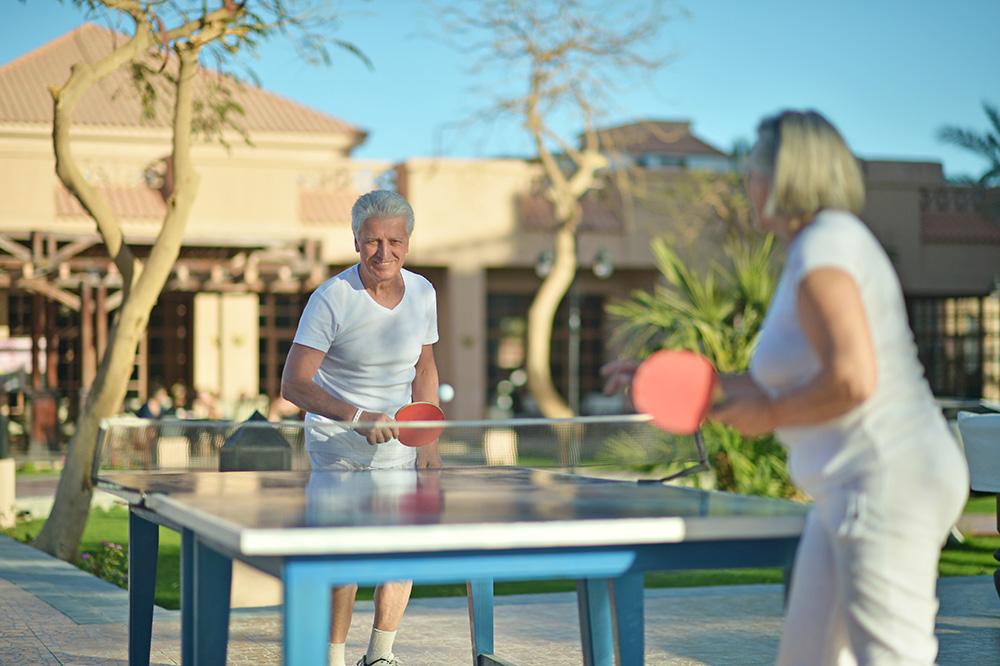 Not only is it a fun way to spend an afternoon, but table tennis also offers surprisingly great health benefits.Table tennis helps you build strength, speed, and agility all without risking serious injury.
Here are some of the many benefits of playing table tennis:
Some El Paso parks have free table tennis sets for your use or you can go all out and set up a professional table in your home. If that's not in the budget, there are inexpensive table tennis kits that allow you to turn almost any table into a perfectly acceptable playing space.
It improves hand-eye coordination, balance and reflexes.
It's easy on the joints.
It burns calories.
It keeps your brain sharp.