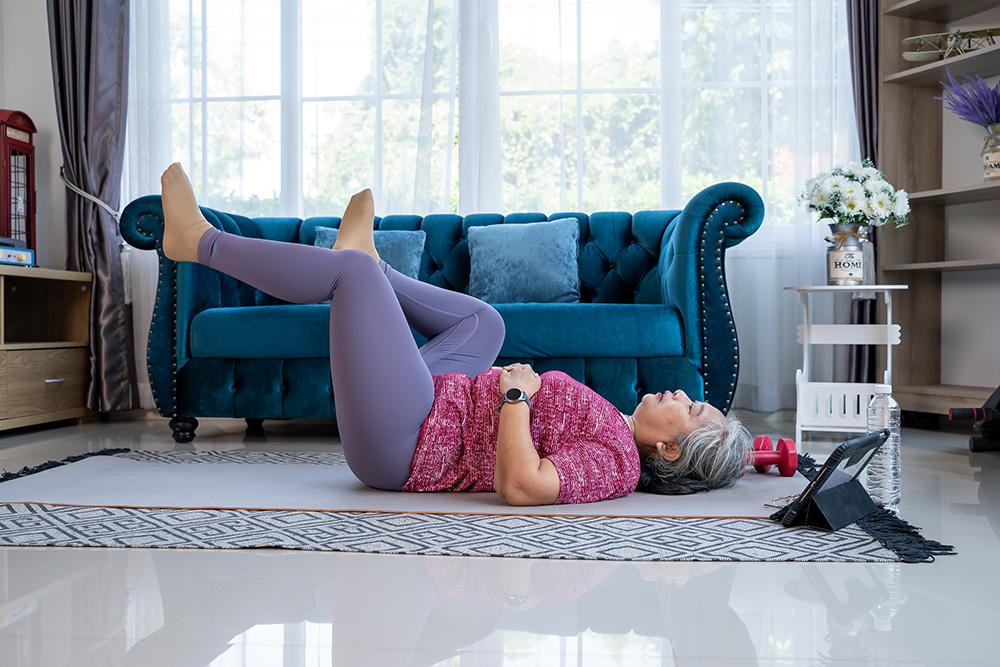 No bike? No problem! Try this exercise
19 Apr 2022 by Ted Escobedo
2 min read
Cycling in the air, also called the bicycle maneuver, is an exercise that requires you to lie on your back, raise your legs and circle them as you would when riding a bike. When you perform this exercise, you work all the muscles in your abdominal group, as well as supporting muscles in your hips.
This floor bicycle exercise, explains the American Council on Exercise, is one of the single most effective exercises you can perform if you want to work your rectus abdominis muscles. It is also effective at working your oblique muscles.
Other effective exercises for your rectus muscles include the captain's chair, vertical leg crunches and crunches performed on an exercise ball. Other effective exercises for your oblique muscles include the twisting crunch, hover, reverse crunch and captain's chair.