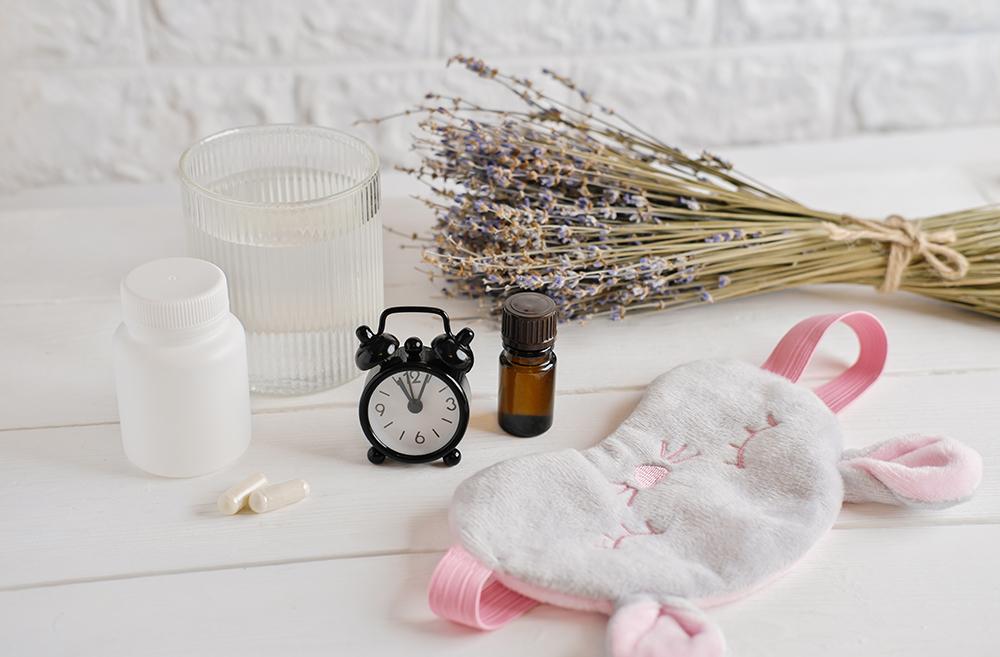 Everyone has trouble getting a good night's sleep now and then. (However, if it is a chronic condition that impedes your enjoyment of life it is best to consult your physician.) For occasional sleeplessness, here are natural ways you can help catch the z's you need.
• Brew a hot cup of herbal tea
Chamomile, valerian root and magnolia tea are all natural remedies for anxiety, stress and insomnia. Drink a cup of one of these herbal teas at least an hour to two hours before bed -- this gives you time to relax, enjoy the tea and use the bathroom before lights off. Be sure to look at the nutrition label to make sure no caffeine has been added to the ingredients.
• Put a drop of lavender oil on your pillow
Some popular essential oils for sleep are lavender, chamomile, and bergamot. Essential oils should never be ingested, but you can put a little drop on your pillow at night. You can also diffuse essential oils into the air or use dried lavender to make a tea.
• Try CBD oils, gummies or creams
CBD, also known as cannabidiol, is derived from hemp plants. CBD is a safe and effective treatment for insomnia that contains almost no THC -- the substance in marijuana that alters one's mental state. Many studies suggest that CBD is very effective in promoting sleep and decreasing anxiety. It comes in many forms, such as oils and lotions. Use before bed to promote sleepiness and relaxation.
Source: https://www.cnet.com/health/sleep/ditch-the-melato...