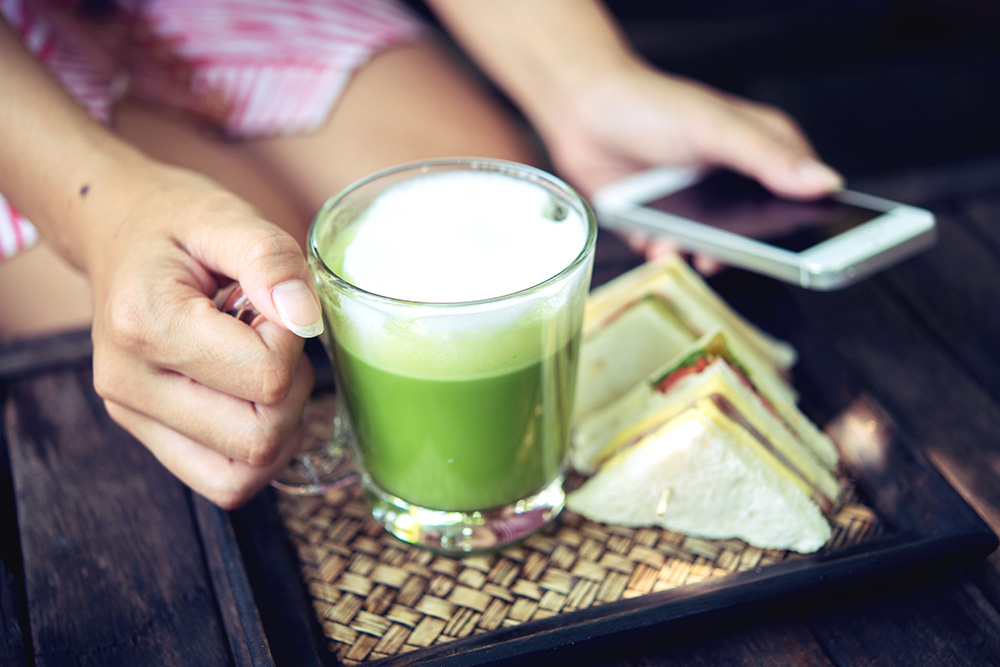 Matcha green tea is touted to have a multitude of benefits ranging from weight loss, heart health and even cancer treatment and prevention. It can be easily found in stores and online. Here is expert advice on how to prepare it:
You can make traditional matcha tea by sifting 1-2 teaspoons of matcha powder into your cup, adding 2 ounces of hot water, and mixing it together with a bamboo whisk. You can also adjust the ratio of matcha powder to water based on your preferred consistency. For a thinner tea, reduce the powder to a half teaspoon and mix with 3-4 ounces of hot water. If you prefer a more concentrated version, combine 2 teaspoons of powder with just 1 ounce of water. If you're feeling creative, you can even try whipping up matcha lattes, puddings, or protein smoothies to boost the nutrient content of your favorite recipes.
As always, moderation is key. Although matcha is brimming with health benefits, more is not necessarily better. In fact, liver and kidney problems have been reported in some people who drank high amounts of green tea daily. The maximum tolerable intake of matcha powder is unclear and depends on the individual. To be safe, make sure to consume matcha in moderation. It's best to stick to 1-2 cups per day and look for certified organic varieties to take advantage of matcha's many health benefits without risking any side effects.
Source: https://www.healthline.com/nutrition/7-benefits-of...