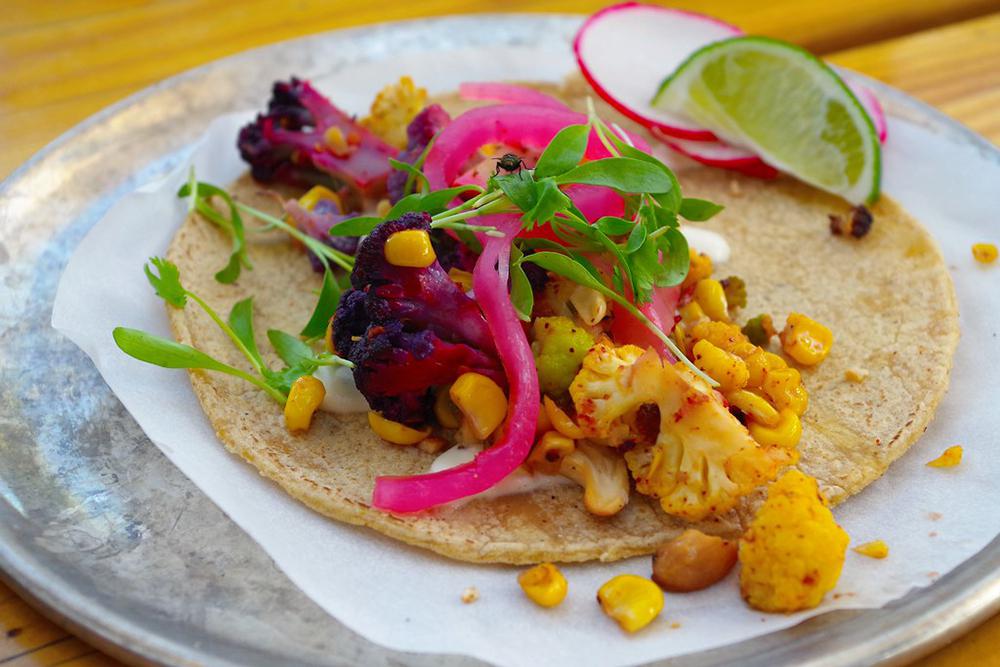 Cauliflower Tacos? Si!
29 Apr 2020 by Ted Escobedo
3 min read
Cauliflower is pretty much the do anything vegetable. Its neutral flavor lends itself to be adapted to many recipes making it a common meat substitute. But more than that, it packs a nutritional wallop: It's high in fiber and loaded with vitamins K, C, B6, Folate and Potassium. For a great taco night alternative, try this cauliflower taco recipe:
Mexican Spiced Cauliflower Tacos
Ingredients
1 head cauliflower
1-2 tbsp avocado oil optional
Spice Mix
1 tsp chili powder
1 tsp smoked paprika
1 tsp cumin
1 tsp onion powder
1 tsp garlic powder
cayenne pepper optional
sea salt
For the Tacos
tortillas warmed
pico de gallo
cilantro or lettuce
red cabbage
sliced avocado or guacamole
fresh lime
Cilantro Lime Crema
Instructions
Preheat oven to 450 and line a large baking sheet with parchment paper.
While the oven is heating, stir together the spice mix in a small bowl and chop cauliflower into small chunks to resemble chopped meat. Then put them into a large zip lock bag and add avocado oil (or veggie stock if oil free).
Sprinkle the spice mix in with the cauliflower and gently shake the bag to coat each floret evenly with the spices.
Spread the spiced cauliflower onto the lined baking sheet and bake for about 25 minutes.
While the cauliflower is cooking, prepare all of your desired taco fillings - Cheese, Lettuce and tomato add great texture and taste. Don't forget the salsa.
Once cauliflower is done simply the fill your warmed tortilla, add a squeeze of fresh lime and then add your favorite salsa!