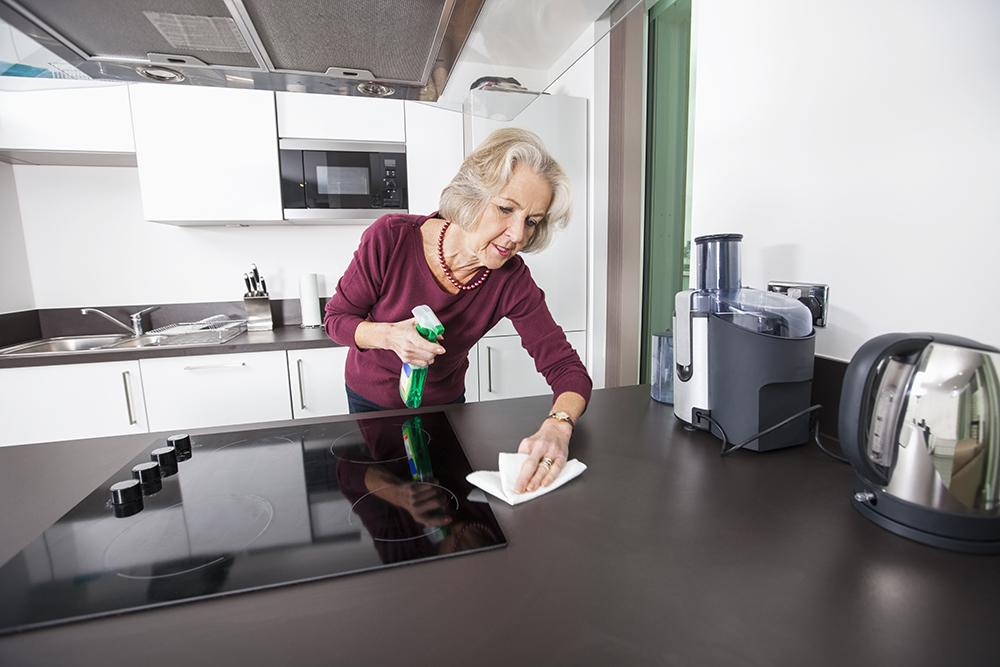 Burn calories while spring cleaning your home
05 Apr 2022 by Ted Escobedo
2 min read
Taking care of chores around the house may not feel as much like high-intensity exercise but, if you spend enough time cleaning or doing multiple chores at once, those burning calories can add up.
Source: https://www.thehealthy.com/weight-loss/calories-burned-spring-cleaning/
Sweeping: Sweeping the floors can give your arms and legs a bit of a workout. In just half an hour, women can burn 87 calories and men can burn a total of 102 calories. If you're sweeping for a full hour, women and men can burn anywhere between 174 to 204 calories.
Vacuuming: Vacuuming can burn slightly more calories than just sweeping. In 30 minutes, vacuuming burns 94 calories for women and 111 calories for men. You may even be motivated to vacuum the whole house.
Dusting the furniture: Simply dusting the furniture in your house can count as a bit of exercise. Women can burn 57 calories while men can burn 66 calories in just 30 minutes.]
Declutter: Spring-cleaning often involves clearing out the clutter. Decluttering a room can burn up to 189 calories for women and 223 calories for men.
Scrubbing: Scrubbing surfaces like the bathtub can give you what feels like a full-body workout. After 30 minutes, women can lose up to 106 calories and men lose up to 124 calories. Plus, using your arms to scrub back and forth can help build your upper body strength and work towards toning your biceps.