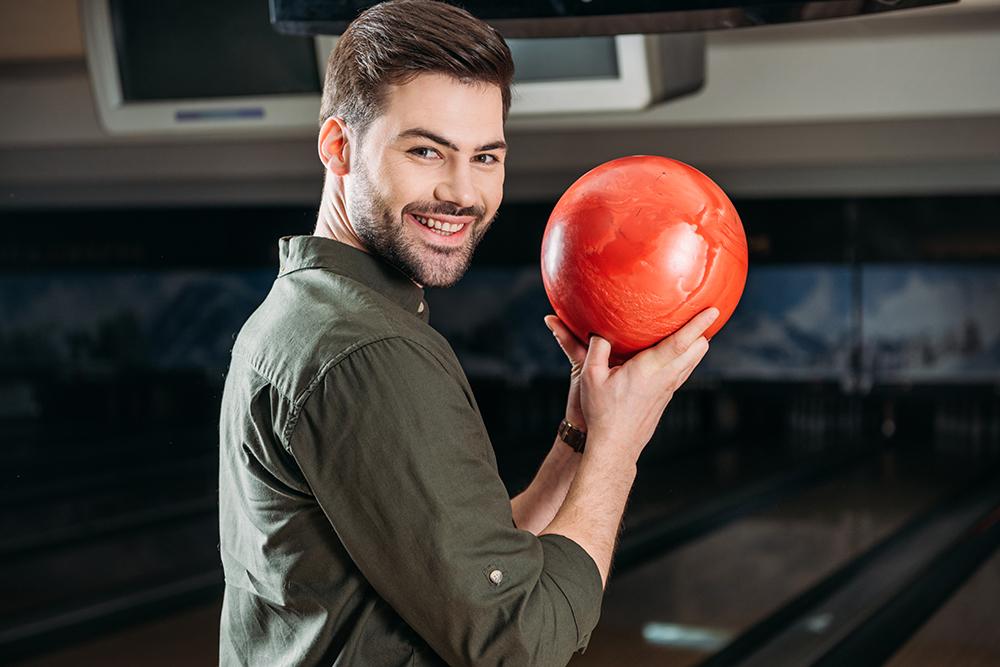 Bowling can be a fun way to get some exercise according to experts.
For weight loss: Bowling increases your metabolism and therefore can aid in weight loss. Bowling can also burn anywhere from 150 to 300 calories an hour.
For strength: A bowling ball weighs about 14 pounds. Each time you step up for your turn to bowl (as many as 22 times per game) you are lifting a 14-pound weight. Complete a game and you've lifted 14 pounds 22 times!
For your heart: You are also doing a lot of walking. As you get up and walk from your chair to the ball return machine to the lane line and back you are creating a walking pattern. Purdue University's Convert Activities into Steps web page explains a person takes an average of 71 steps a minute while bowling. Each bowling game lasts about 15 minutes. That equals 1,065 walking steps a game. Most people play about three games when they visit a bowling alley. If you bowl three games, you will walk 3,195 steps in addition to the 'weightlifting.'
Source: https://www.hcplive.com/view/physician-fitness-bowlings-hidden-exercise