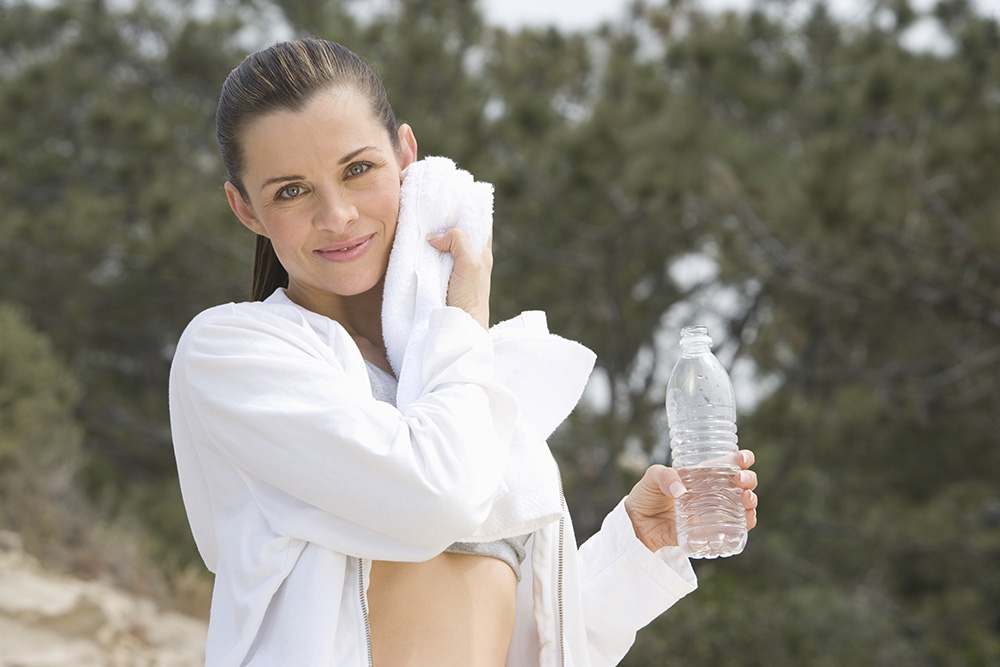 ​ Hot weather workout tips
15 Jun 2021 by Ted Escobedo
2 min read

It's summer in El Paso which means hot, dry temperatures and long afternoons. Even if your workout routine only consists of an evening walk, it is important to make sure you protect yourself from sunburn and heatstroke. If you tend to exercise a little harder, you will want to follow these simple hot weather precautions:

Many people prefer to work out earlier in the morning as it can help them to stay energized throughout the day and to sleep better at night.

Source: https://www.pennmedicine.org
Take a cold shower before your workout. Ditch the blow dryer and opt for a wet head to help you to stay cool during your workout.
Stay hydrated with the RIGHT fluids. Water is your best friend on a hot day for staying hydrated; however, if you're planning to exercise for more than 60 minutes, you may also want to consider a beverage with added electrolytes and potassium.
Wear light clothing in bright colors.They reflect the sun and help to make you more visible to oncoming traffic.
Don't forget the sunscreen. opt for sunscreen with an SPF of at least 50 and one that is waterproof so that it doesn't come off once you start sweating.
Timing is everything. 10 a.m. to 3 p.m. is known for being the hottest time of the day in the summer. If you're planning an outdoor workout, try to do it either before or after this time slot.