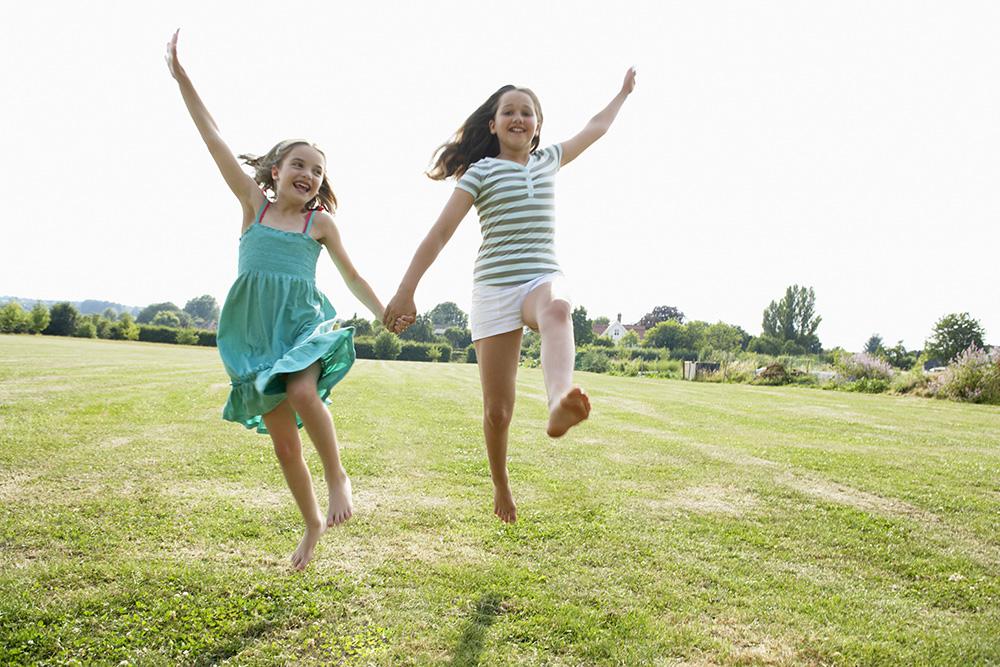 Walk barefoot on the grass
20 Sep 2020 by Ted Escobedo
2 min read
Cold weather will be here before we know it so today, on Sunday Funday, we encourage you to kick off your shoes and socks and walk in the grass. Aside from bringing back memories, it is sure to bring a smile to your face. And while you're reliving your childhood, you may want to run around in the sprinkler too! Although, they may frown on that if you are at a public park. Here are some purported benefits of walking in the grass:
Improves Eyesight
Walking barefoot on grass is an effective way to improve eyesight naturally. There are points under the feet to which eye nerve system is attached. According to reflexology, applying pressure to those points you can energize the eyes. Looking at green also relax your eye muscles.
Relieves Stress
Green is a soothing color that helps calm your mind and reduces tension. When you walk barefoot on grass, the level of endorphins(feel-good hormones) in your body increases. Research also shows that walking barefoot on grass helps to decrease stress level by 62 percent.
Keeps Feet Healthy
When you walk bare feet, the skin of the feet is stretched and kept relaxed. The muscles, ligaments, and tendons in the feet are also get strengthened and hence there is no chance of any sore feet. Also, walking barefoot improves the flexor strength which is beneficial for people who have flat feet.
Removes negativity
When you walk barefoot on grass, Earth's surface electrons will be transferred into your body and the negative charge electrons from your body will be absorbed or neutralized by the Earth.
Aids in sleeping
A good walk on the grass stabilizes the circadian rhythm of your body by which, you have a better sleep at night. Earthing also helps in balancing of hormones in the body.

Source: http://thewoodsresorts.com/blog/health-benefits-of...