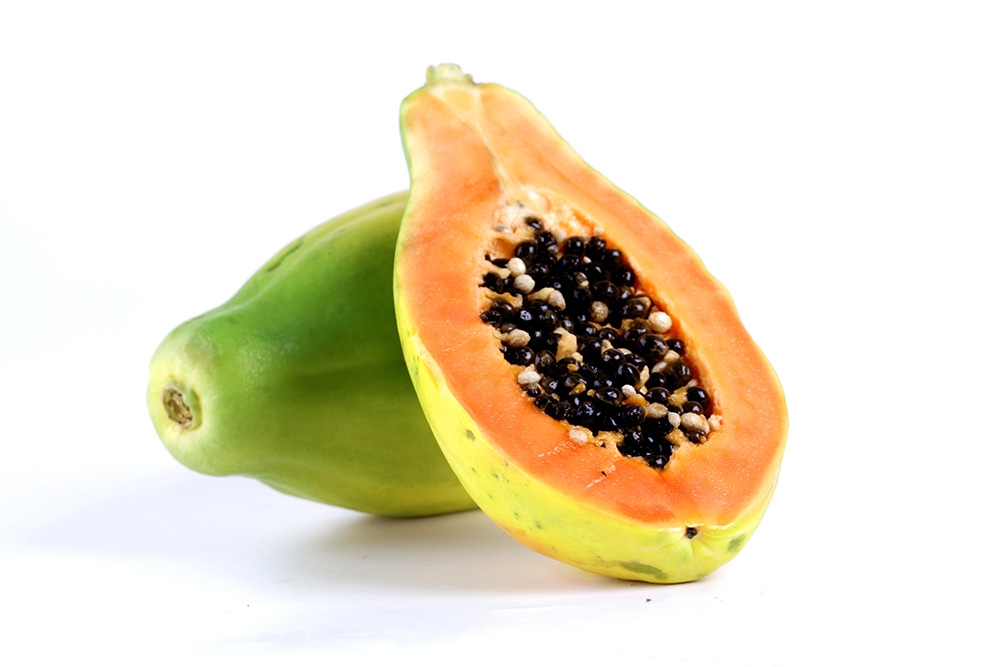 Papaya for healthy looking skin
10 Jun 2021 by Ted Escobedo
2 min read
Special enzymes and alpha hydroxy acids present in papaya can help exfoliate your skin and reduce age spots, skin blemishes, acne and other skin problems. It will also give your skin a cleaner and brighter look.
Here's how:
Cut a thin slice of the skin from a green papaya. Press the fleshy side of the skin to your age spots for 15 to 20 minutes.
Alternatively, you can cut the papaya into small chunks and press them into a pulp with a fork or potato masher. Apply the pulp to your age spots with your fingers, allowing the mask to sit for 15 minutes before rinsing.
Use daily.