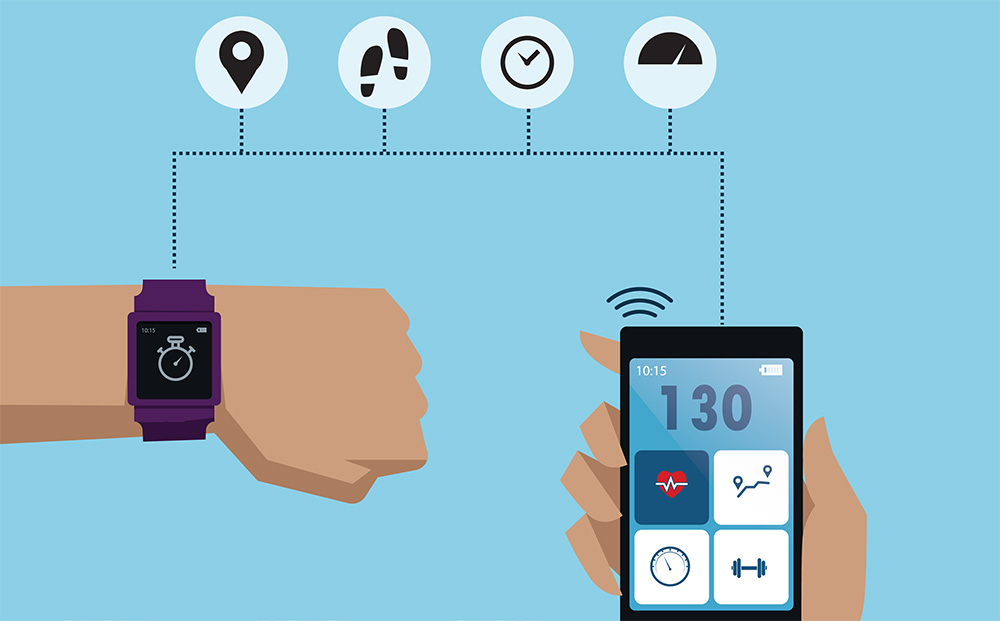 ​Controlling insulin production with a smartwatch
14 Jun 2021 by Ted Escobedo
1 min read
Researchers have developed a gene switch that can be operated with the green LED light emitted by commercial smartwatches. This revolutionary approach could be used to treat diabetes in the future.
Many modern fitness trackers and smartwatches feature integrated LEDs. The green light emitted, whether continuous or pulsed, penetrates the skin and can be used to measure the wearer's heart rate during physical activity or while at rest.
These watches have become extremely popular. A team of ETH researchers now wants to capitalize on that popularity by using the LEDs to control genes and change the behavior of cells through the skin. The team is led by Martin Fussenegger from the Department of Biosystems Science and Engineering in Basel. He explains the challenge to this undertaking: "No naturally occurring molecular system in human cells responds to green light, so we had to build something new."
Know more: https://www.sciencedaily.com/releases/2021/06/210607084616.htm