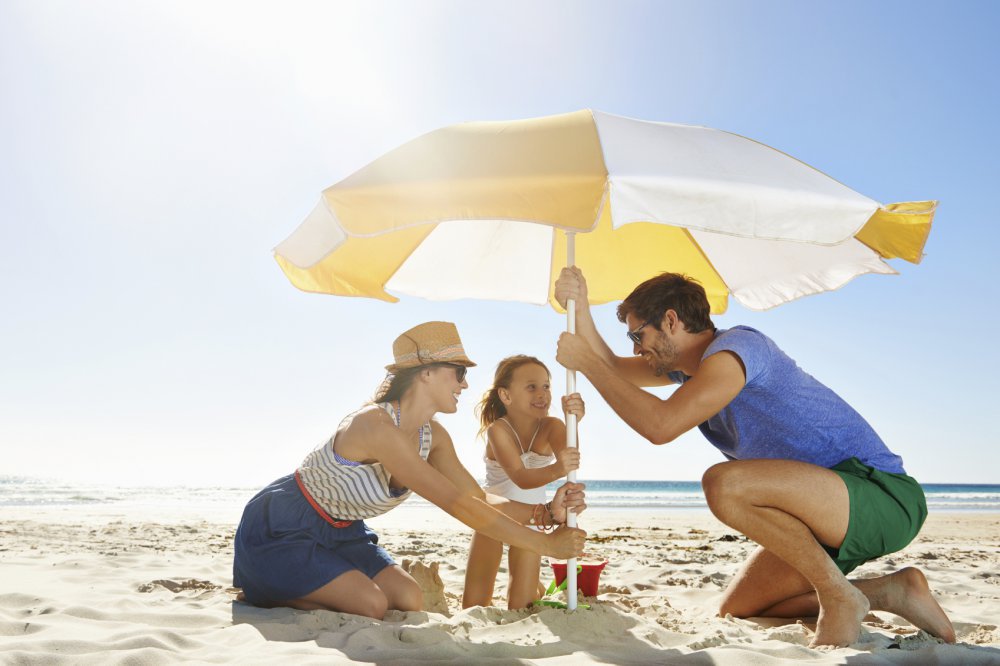 Sun Safety Tips for Families
Nearly 5 million people are treated for skin cancer each year in the United States. Skin cancer can be serious, expensive, and sometimes even deadly. Fortunately, most skin cancers can be prevented. Follow these tips:
Sun-Smart Tips
Seek shade, especially during midday hours.
Be extra careful around surfaces that reflect the sun's rays, like sand, water, and concrete.
Wear sun protection gear like a hat with a wide brim and sunglasses to protect your face and eyes.
Sunglasses protect your eyes from UV rays and reduce the risk of cataracts and other eye problems. Wrap-around sunglasses that block both UVA and UVB rays offer the best protection by blocking UV rays from the side.
Wear a long-sleeved shirt and pants or a long skirt for additional protection when possible. If that's not practical, try wearing a T-shirt or a beach cover-up.
Apply a thick layer of broad spectrum sunscreen with an SPF of 30 or higher at least 15 minutes before going outside, even on cloudy or overcast days. Reapply sunscreen at least every 2 hours and after swimming, sweating, or toweling off.
Broad spectrum sunscreen with an SPF of 30 or higher is important, but it shouldn't be your only defense against the sun. For the best protection, use shade, clothing, a hat with a wide brim, and sunglasses, as well as sunscreen.